Spray Pattern Analysis
Unique Virtual Target Displays Pattern Geometry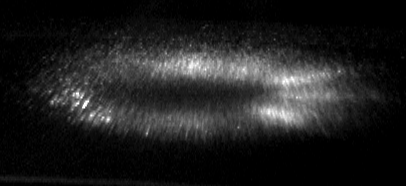 Production Environment Pass Fail Capabilities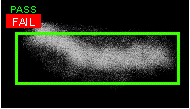 Typical Output From Spray Pattern Analysis Software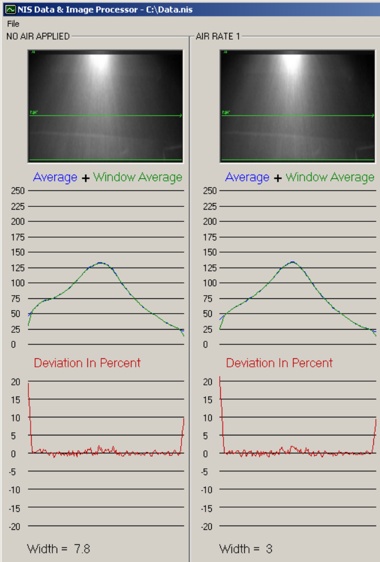 Free Evaluation
Let Harvest Engineering LLC. demonstrate the capabilities of the spray pattern analysis system using one of your nozzles. Just provide us with a nozzle and the appropriate holder and in a short time we'll send the results to you. Contact us first with the requirements for your type of nozzle. Without any obligation you can find out if our system is right for you.
Complete lab systems or production line units
Lab systems include a downdraft chamber that allows the user to view clear, live images while capturing test data. Production line analyzers can provide fast PASS / FAIL information based on spray densities or pattern geometry while accommodating pick and place or other automated equipment.
Relative density &
pattern geometry
Relative density shows the distribution across the entire pattern. Easily identify and record voids and hot spots. The unique virtual target displays pattern geometry by a acquiring a cross section image without disturbing the spray. Quickly reject nozzles that are out of bounds.
Presets may be saved and recalled making setup easy for production personnel. Test data, including images, may also be archived. The data is ready to be imported into your database or spreadsheet for quality assurance or for performing custom analysis. Standard Ethernet connectivity facilitates setup and data collection for production units.